Apostolos Georgiou is the leading painter of contemporary Greece and increasingly recognized internationally, especially since his participation in Documenta 14 last year. For Georgiou's first exhibition in Asia, the Frank F. Yang Foundation is presenting some of the artist's most recent work both on canvas and paper along with a selection of works from throughout his career, beginning in the 1970s. The exhibition has been curated by the American art critic and poet Barry Schwabsky, a longtime admirer and interpreter of Georgiou's art. He has titled the exhibition "Situations," referring to how these figurative works present, not stories, but something more like diagrams of relationships among people and things. Together, Georgiou and Schwabsky will discuss "situations" of all sorts, ranging from the situation of an artist from a small and ancient country to a globalized world to the situation of painting in the age of technology--among others.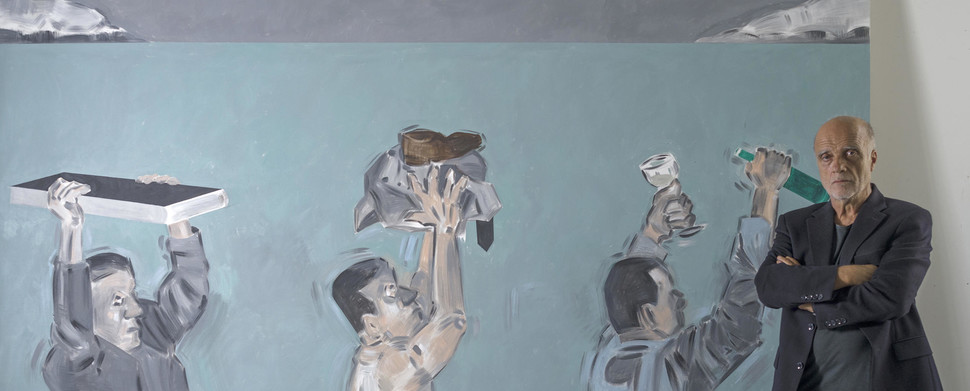 Apostolos Georgiou (B. 1952 in Thessaloniki, Greece). He lives and works in Athens and Skopelos, Greece.He studied architecture at Hochschule für Angewandte Kunst in Vienna and painting at Accademia di Belle Arti di Firenze.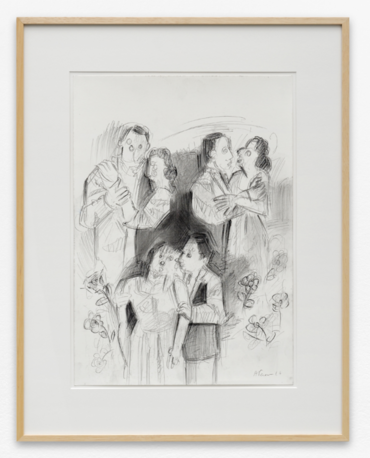 Apostolos Georgiou' paintings seem absurd and clownish.Though slowly the cloud of absurdity disappears and the acts become familiar feelings and situations. He chooses to paint things left unspoken in life; abrupt outbursts from the inside take shape in the body of his heroes, men and women. Georgiou's heroism is one of defears and contemplation. Georgiou was born in 1952 and it seems that his heroes are stuck in that time.Their passions and obessions are not of the 50's or of today; they belong to the Modern man and woman, the one that tries to escape the anxieties of living, our destiny whose source is lonelisness, pain and abandonment.Their atmosphere reminds us of films made by the Italian Neorealists; bodies in architecture, loan souls in quest of themselves.
Georgiou elicits more than aesthetic enjoyment, he presents us head-on with issues previously unaddressed in traditional Greek painting. Giving preference to atmosphere, the artist allows the imagination of the viewer to complete the narrative, leaving it open to wide interpretation.There is pleasure to be had by getting lost in the paintings, like an existential wager or metaphysical challenge, submerged between euphoria and doubt. The artist imagines he's locked in that space, but he must also imagine seeing himself there. His ambivalent role, both actor and audience, accentuates the theatricality. Is there abstraction in Georgiou's painting. His work is mainly created through pictorial gestures which aren't purely representative, and his paintings are always untitled like many abstracts. He is an abstract painter who doesn't create abstracts.
Apostolos Georgiou has had recent solo presentations as Apostolos Georgiou: Situations, Frank F Yang Art and Education Foundation, Shenzhen; Apostolos Georgiou, Zina Athanassiadou Gallery, Thessaloniki (2017). Apostolos Georgiou, gb agency, Paris; The Same Old Fucking Story, Rodeo, London (2016).Tightrope Walk: Painted Images after Abstraction, (curated by Barry Schwabsky), White Cube, London (2015). Apostolos Georgiou, Level One, gb agency, Paris; Everyday A Stage, Rodeo, Istanbul (2014). Macedonian Museum of Contemporary Art, Thessaloniki; Apostolos Georgiou: Painting, EMST, National Museum of Contemporary Art, Athens (2012).
Group exhibitions include: The Collection, Nouveau Musée National de Monaco, Villa Paloma, Monaco; New Horizons of European Painting II, Frissiras Museum, Athens (2018). Musée en oeuvre(s), Centre Pompidou, Musée d'Art Moderne, Paris; Der stinknormale Mann, Riesa Efau/Motorenhalle, Dresden; Documenta 14, Kassel and Athens; Paper Stories, gb agency, Paris (2017). Urgent Conversations: Athens-Antwerp, National Museum of Contemporary Art, Athens; Shut up and Paint, NGV International, National Gallery of Victoria, Melbourne; Figures, Musée d'Art Moderne, Centre Pompidou, Paris; Giles, Gagosian Gallery, Athens; Hypnos Project, Onassis Cultural Center, Athens; See sun, and think shadow, Gladstone Gallery, New York (2016). Unrealism (curated by Jeffrey Deitch and Larry Gagosian), Moore Building, Miami; Dirty Linen, (curated by Myriam Ben Salah), DESTE Foundation, Benaki Museum, Athens; The Chicken and The Egg, The Chicken, Rodeo, London (2015). Burning Down The House, (curated by Jessica Morgan), 10th Gwangju Biennale, Gwangju; This is not my Beautiful House, Kunsthalle Athena, Athens; Art In Europe Since 1945: Beyond Boundaries, Macedonian Museum of Contemporary Art, Macedonie; Painting II, 1980-2000, Frissiras Museum, Athens (2014). The Mediterranean Experience, Macedonian Museum of Contemporary Art, Thessalonique; System of Objects, DESTE Foundation, Athens; Everywhere But Now, 4th Thessalonic Biennale, Thessalonique (2013). The First Image, (curated by Denis Zacharopoulos), Centre Régional d'Art Contemporain du Languedoc Roussillon, Sète (2009). Anos 80, Una Tolpologia, Museo of Contemporary Art Serralves, Porto (2006). Deste Prize 2003, Deste Foundation, Athens (2003).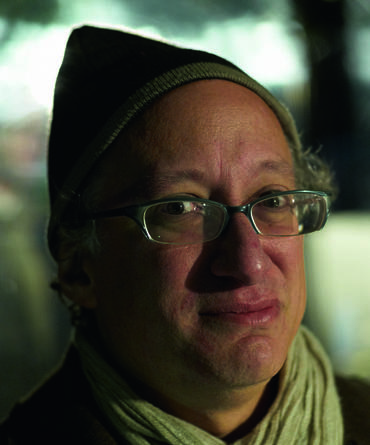 Barry Schwabsky is art critic for The Nation and co-editor of international reviews for Artforum. His recent books include collections of essays (Heretics of Language, 2017, and The Perpetual Guest: Art in the Unfinished Present, 2016) and poetry (Trembling Hand Equilibrium, 2015). He is the editor of a new series of monographs on contemporary painters for the British publisher Lund Humphries, and he has curated a number of exhibitions including "Tightrope Walk: Painted Images After Abstraction" (White Cube, London, 2015) and "R.B. Kitaj: The Exile at Home" (Marlborough Contemporary, New York, 2017). He lives in New York.
Frank F. Yang Art and Education Foundation 2018 Exhibition Series 丨40 Years Retrospective of Greek artist Apostolos Georgiou "Situations" premieres
Topic

Apostolos Georgiou: Situations

Curator
Barry Schwabsky
Duration
10 Mar 2018 - 11 Aug 2018
Opening
10:30, 10 Mar. 2018, EXTRA Space
Opening & Cocktail Party
16:00, 10 Mar. 2018, YOU Space
Lecture
14:00, 10 Mar. 2018,
Education Studio, 2F, Design Society | The Sea World Culture and Arts Center
Guilded Tour

16:30, 10 Mar. 2018 @ YOU Space

Address

YOU Space: 201, Building 2, Nanhai E-cool, Shekou, Nanshan District, Shenzhen, China

EXTRA Space: No. 10, Xigu Garden Villa, Xichen, Baoan, Shenzhen, China

Design Society: 1187 Wanghai Road, Shekou, Nanshan, Shenzhen, China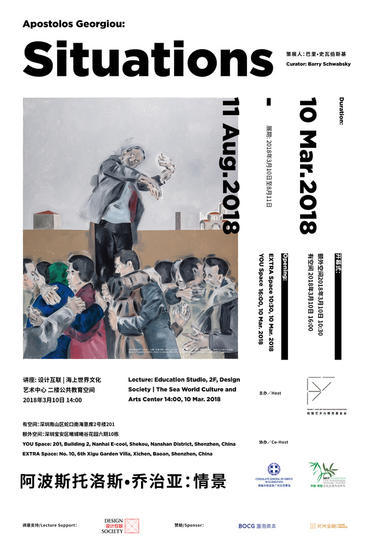 Frank F. Yang Art and Education Foundation 2018 Exhibition Series presents "Situations: Apostolos Georgiou" on March 10, 2018 at You Space and Extra Space in Shenzhen. This exhibition marks the artist's premiere in China, a moderate scale retrospective of his 40 years of artistic practice. Over the past four decades, Apostolos Georgiou lived in reclusion to focus on painting and drawing, his works are inspired by everyday observations from life, replete of tension, these works depict the scenarios of conflict, anxiety or absurdity. In 2017, Georgiou was invited to participate in the 14th Documenta whose works had drawn attentions worldwide, of which many was acquired by Contemporary Art Museum of Greece, Centre Pompidou and other art institutions.
Curated by the seasoned art critic, poet and curator Barry Schwabsky, this exhibition presents more than 30 works selected from 1970s to the present. The exhibition title, "Situations" does not suggest a theatrical scene consists of props and actors, but rather draws from its Latin root situs, referring to, here, this place, and the lively people and the scenes in the life around them. In other words, the term "Situations" affords much food for thoughts about: the lively people and scenarios, in spite of their disparate psyches. Here, by using this term, the curator emphasizes on the alienating scenarios that are full of tension, manifested in the "situations" that the artist has been capturing and depicting over the last 40 years. In addition, with regards to the iconographic narrative in these paintings of "situations", the artist believes, "As for the protagonists of my work, the figures are me. But it's not only me. It's a way of talking about everybody because I am no different from anybody else, with my needs, with my fears… Talking about yourself you talk about the All."
Frank F. Yang, the founder of the Frank F. Yang Art and Education Foundation states, "I am fascinated by artist Apostolos Georgiou's works and moved by his focus and spirit for the practice of painting over the last four decades. We are delighted to collaborate with the artist, and to host this moderate retrospective exhibition. We hope viewers in China, and across Asia, would have the opportunity to have an in-depth understanding and appreciation of his works."
Frank F. Yang Art and Education Foundation ("FYF") is a nonprofit organization that aims to be a diverse platform for artists, curators, critics, and art lovers around the world, encouraging thought-provoking conversations on contemporary art and ideas. Located in Shenzhen and Shanghai, FYF has three spaces and focuses on developing programs and exhibitions to explore contemporary art and issues of today. We are committed to promoting research and exchange as well as providing support for the exhibitions, programs and publications of nonprofit art institutions.
We currently have three spaces: YOU Space and EXTRA Space in Shenzhen and SPARE Space in Shanghai.
Space Space

You Space

Extra Space

Tuesday - Saturday

10: 00 - 18: 00

Lane 56, No.29, Jianguo Xi Road,
Huangpu, Shanghai

+86 021 6403 2810

Monday - Friday

10: 00 - 18: 00

Room 201, Building 2, Nanhai E-cool,
Shekou, Shenzhen

+86 0755 8827 4894

Make reservations in advance

No. 10, Xigu Garden Villa,
Xichen, Baoan, Shenzhen

+86 0755 8827 4894
More information, please look at on: http://www.fyfoundation.com
or E-mail: info@fyfoundation.com